There are many contractors who are willing to install stucco for your home or business, but few that are dedicated to doing it right. At Western One Coatings, we're more than just experienced stucco installation experts: we're a full-service, specifically-focused stucco company in Ogden, Roy, Salt Lake City, Weber County, and Clearfield, UT! Our work is second to none and we take pride in our ability to perform high-caliber stucco installations at any scale.
EIFS Stucco
Traditional stucco cures into a rock-hard surface. EIFS stucco in Ogden, UT, on the other hand, is multi-layered and much softer. There are many reasons to choose EIFS stucco, including superb energy efficiency ratios, lightweight construction, cost-efficiency and pliability. With this material, you're able to get the exact façade you want from your building, without compromising the integrity of the final stucco application.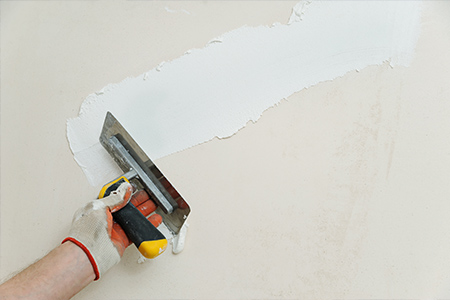 We're adept at working with EIFS stucco and can educate you on the benefits it brings to your building. Plus, we'll work to make sure the final stucco installation is properly conformed and textured to your building in a way that looks great and lasts.
Traditional Stucco
Stucco is extremely resilient and offer excellent protective properties when installed properly. The team at Western One Coatings has been working with this material for decades, giving us expert foresight into applying it to your home or business. From choosing the right aggregate, to ensuring the right mixture ratio, to applying and texturing it with a seasoned hand, we guarantee best-in-class results.
Get Stucco Installed
For a quality stucco installation, in your choice of finish and texture, applied by knowledgeable experts who take pride in their work, choose Western One Coatings! From homes to businesses and every building in between, our stucco work will leave behind beautiful results that are superb and lasting. Reach us today at 801-544-6062 with your scope of work to get an estimate on stucco repair, installation, and more for synthetic stucco and other options.